A Review of All USD Stablecoins (Except Tether)
This week we take an in-depth look at the list of stablecoins that are ready to fill Tether's shoes. We start with a brief background on what's been going on with Tether, explain why Bitfinex's problems can have drastic effects on the rest of the crypto markets, then give a detailed review of the top ten USD-pegged stablecoins in an attempt to determine which ones may likely to be serious competitors to USDT.

The Tether Dilemma
A couple weeks back, Tether (USDT), the world's #1 stablecoin did something it was never supposed to do: become thoroughly unglued to the price of $1 USD. Tether had long been suspected of putting more coins into circulation than they could actually vouch for with their cash reserves, but the skepticism of critics never really dented confidence in it by its users, even after an academic study blamed the printing of Tether for manipulating the price of BTC, causing it shoot upward to almost $20,000 late last year.
Though the suspicions of irregularities in Tether's account began quite a while ago, nothing really snowballed out of control until the mega exchange Bitfinex, host of the biggest USD/USDT trading market by several orders of magnitude, announced it was halting customer deposits of fiat currency for a short period of time. This had the side effect of causing a massive run on USDT, which caused its price to slide rapidly below its $1.00 pegging, dropping to $0.97 on Bitfinex and as low as $0.91 on other exchanges. The reason for this is that there simply wasn't enough demand on the buyer side of USDT-paired coins at the usual $1.00 price mark, causing orders for USDT in the $0.99, $0.98 and $0.97 range to get filled.
What Happens Next?
Fallout from the Tether un-pegging on October 13th included a premium on the price of BTC of several percent at Bitfinex, which reached as high as $1,000 by October 15th, and a sudden spike in the price of not only BTC but other coins paired with USDT as well. As of the writing of this article, there is still an approximate $100 premium on the price of BTC at Bitfinex, and the price of USDT is still struggling to get back up to $0.99, perhaps signaling that investor confidence in its ability to act as a stablecoin will forever be diminished, and that it might be exiting the market completely in the upcoming months.
Another effect of Tether's ongoing woes has been the recent introduction of several serious competitors into the stablecoin arena, all of which are promising improvements and claiming to have learned from Tether's mistakes. To give you an idea of just how massive Tether is, all of the 10 other stablecoins mentioned below that are currently in circulation amount to only about 24% of Tether's $1.9 billion market cap, and this is even after Tether announced that it had taken $500 million USDT out of circulation. This suggests that there is still a lot of room for competition to expand and develop within the stablecoin market, especially if Tether really is planning to cease its operations completely.
Within the past month, 4 new entrants have made their way into the stablecoin space, with more on the way; but let's review them from the beginning. The following list is of the 10 biggest USD-pegged stablecoins (with the exception of USDT) and does not include euro or Chinese yuan-pegged coins and is ordered by date of introduction to the markets.
A Review of the Top 10 Biggest USD Stablecoins
(with the exception of Tether)
NuBits (USNBT)
Launch Date: 9/23/2014
Current Market Cap: $1,145,000
Major Exchange Listings: UpBit *note that this exchange is temporarily unavailable*, Bittrex
The first stablecoin in wide circulation, the story of NuBits is a cautionary tale of why it is important to have properly managed collateral backing the stability of such a coin. NuBits is a Proof of Work coin, meaning it runs on its own blockchain, and is (was) backed by asset managers who bought and sold capital provided upon its issuance. The idea behind the management of any stablecoin is that if the price of the coin gets much higher than $1, its managers can sell it off and make wise investment decisions with the proceeds to add to its liquidity pool. If the price gets much lower than $1, investments are sold off to buy back the coin from the open market, thus buoying it back up to a $1 peg. This worked quite well for NuBits for almost 19 straight months, until June 2016, when it took a precipitous drop and plummeted 80% over the course of 3 weeks.
The drop in the price of NuBits coincided with a rising price of bitcoin, when almost all of its major holders suddenly rushed out of USNBT in order to buy BTC, leaving very little demand for its purchase. NuBits asset managers were caught off-guard, unable to liquidize investments fast enough in order to keep the price of their coin even with the dollar. Eventually, after a 3 month period, they managed to re-stabilize their coin. However, problems with USNBT began anew when the price of BTC crashed in early 2018. This time it would be due to having created an excess of coins, eventually having more coins in circulation than they could support, and with the price of BTC diminished, no capital reserves to buoy its price back up. With today's price of $0.11 and an influx of new competition, it seems unlikely they will ever regain their $1 pegging, even though they still exist as a traded coin with a functioning blockchain.
bitUSD (BITUSD)
Launch Date: 9/23/2014
Current Market Cap: $10,979,000
Major Exchange Listings: BitShares Asset Exchange, OpenLedger DEX
BitShares is famous for being one of the first coins to offer the ability to generate assets; one of the first and most successful of which is the bitUSD. Launched on the same day as NuBits, bitUSD operates under the same principles of NuBits and is governed by an independent body of asset managers. It has the distinction of being the longest-running stablecoin, and though it has encountered some volatility of up to 10% at times, it remains solvent and doesn't seem to be in any danger of becoming unglued to the dollar any time soon. Unfortunately, it is confined to use by only 2 exchanges, and both of those are centered around trade of BitShares created assets. Even though BitShares still enjoys a considerable degree of popularity, this has limited bitUSD's success as a truly popular stablecoin.
Dai (DAI)
Launch Date: 12/27/17
Current Market Cap: $66,319,000
Major Exchange Listings: HitBTC, OasisDEX, Bibox
With the major exception of Tether, introduced to the markets in February 2015, there was a long spell before the creation of the next stablecoin, as Tether seemed to be doing a terrific job and there was no need for the introduction of any alternatives. The launch of Ethereum with its heavy emphasis on smart contracts and DAOs allowed for the creation of new asset management systems, of which some functions could be automated in a trustworthy, transparent fashion. In mid 2017, questions about Tether's legitimacy had already begun, mainly that it was possibly printing more USDT than it could vouch for, and by late 2017 this skepticism had become an increasing certainty. An Ethereum ICO called MakerDAO was prepared to provide a solution; its final product, Dai, was to be its answer to Tether.
Dai is an Ethereum based stablecoin that is backed by collateral loans, which can take the shape of deposits of any well-traded Ethereum token, and decentralized governance. MakerDAO (MKR) has the distinction of being one of the first tokens traded on the Ethereum network, and the Maker platform was initially developed to act as a "centralized decentralized" bank of Ethereum. At its essence, holders of MKR are allowed to have a vote in how to best go about stabilizing the Dai. They are rewarded for properly doing so and punished for not. As the result of this novel, decentralized approach to governance, Dai has been one of the more stable of stablecoins, with its market capitalization increasing on a regular basis.
TrueUSD (TUSD)
Launch Date: 3/6/2018
Current Market Cap: $176,507,000
Major Exchange Listings: Binance, DigiFinex, Kryptono, OKEx
At the moment, TrueUSD is the closest competitor of Tether, even if its market cap is a measly 1/10th of that of Tether's. It promises to be everything that Tether is not: regularly audited, accountable, easy to convert to dollars, and trustworthy. As an Ethereum-based token, it is extremely easy to convert from and to other ERC20 tokens and is currently listed on at least 28 different exchanges. In November and December 2017, Bitfinex and Tether (revealed to be owned by the same entities) suffered a plague of problems, ranging from hackings, to shutting their doors to large swaths of customers, to threatened legal actions. In January 2018, Tether failed to provide conclusive results of an audit, while near simultaneously printing more tokens than it ever had in the past. By March 2018, the time was ripe for a new competitor to enter the stablecoin market, a position successfully filled by TUSD, now ranked #46 on the top 100 coins by market cap.
nUSD (NUSD)
Launch Date: 7/14/2018
Current Market Cap: $1,459,000
Major Exchange Listings: KuCoin, Cryptology
Produced by the decentralized payment network Havven, nUSD is a stablecoin with the auspices of being used for every-day transactions. This makes it different from the majority of other stablecoins that simply aspire to act as means to escape the volatility commonly associated with cryptocurrency markets. Its approach to "decentralization of collateral" used to back the value of its coin is a bit more simplistic than that of say, Dai, which makes use of a DAO and a huge network of individuals, or TrueUSD, which depends on thorough, regular audits to account for its holdings.
To generate nUSD, users purchase a given amount of the Havven parent coin (HAV) and lock it in a smart contract, with 80% of it acting as collateral (a buffer against price swings) and 20% of its value generated in the form of newly minted nUSD. As a reward, those who lock HAV into a smart contract receive a share of the transaction fees generated when one user sends nUSD to another. In order to unlock their HAV, a user simply sends 20% of the value of the smart contract back to the issuer in the form of nUSD, and their HAV is released. The system sounds promising, and so far, Havven has been doing a pretty good job, though it is still young, and its long-term success is contingent on HAV being able to retain a decent value on the exchanges.
White Standard (WSD)
Launch Date: 8/1/2018
Current Market Cap: $431,000
Major Exchange Listings: Stellarport
White Standard is a Stellar (XLM) based stablecoin that offers a high degree of transparency by making audits of their holdings available for public inspection. It backs its dollar-pegged coin with USD, EUR, and GBP holdings and uses the speed of the Stellar Network to provide 3-second settlements. Although it is small and confined to trading on a single exchange, it does offer a variety of options, like its own wallet, a "luxury items" shop where people can purchase things with it, and merchant payment processing services. It's also not the most stable of the stablecoins with its price frequently swinging 5-10% in either direction.
Paxos Standard Token (PAX)
Launch Date: 9/28/18
Current Market Cap: 96,666,000
Major Exchange Listings: Binance, OKEx, DigiFinex, ZB.com
Along with TrueUSD and the up-and-coming Gemini Dollar, the Paxos Standard Token is a serious contender in the stablecoin arena, poised to help fill in the void by a shrinking Tether. It is one of two USD-backed coins that is regulated by the New York State Department of Financial Services, which means that it is ready for serious business. Its arrival on the scene late last September was just in time to capitalize on the Bitfinex/USDT meltdown that had been years in the making, and its total number of coins in circulation has increased almost 8-fold in a 2 week period. Not only does it go out of its way to protect its customers from potential mismanagement by providing regular audits, Paxos also has the backing of some of the biggest names in financial regulation. Its board of directors includes Sheila Bair, ex-chairman of the FDIC, and Bill Bradley, former senator of New Jersey. Being an ERC20 token also means it can be exchanged on a wide variety of DEXs for other Ethereum-based tokens, making it a convenient option when it comes to choosing a stablecoin.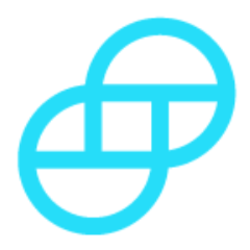 Gemini Dollar (GUSD)
Launch Date: 10/6/18
Current Market Cap: $13,179,000
Major Exchange Listings: OKEx, Bibox, ABCC, BitForex
Having been in the works for quite some time, the Gemini dollar is the brainchild of the Winklevoss twins, famed not only for their well-chronicled beefs with Facebook founder Mark Zuckerberg, but also for their vast bitcoin holdings and their thus far unsuccessful, massive pushes to bring a Bitcoin ETF to Wall Street. Less than a month old, it is already listed on 15 different exchanges and has tremendous potential, due not only to the celebrity of its founders but also the fact that they have gone well out of their way to make sure it is legally compliant according to a number of different standards. A run on Tether in mid October had the side effect of raising GUSD all the way up to $1.18 in price as stablecoin enthusiasts suddenly couldn't get enough of it, however, outside from a few other minor deviations, it remains pretty well consistent with the value of a dollar, even if slightly tending to tread at 1 penny above it. Even though it is still rather small in circulation, it can be expected to grow much bigger in size, especially if more room opens up for it upon Tether's continued evaporation.
USD Coin (USDC)
Launch Date: 10/9/18
Current Market Cap: $85,378,000
Major Exchange Listings: Poloniex, OKEx, LAToken, KuCoin
The Centre USD Coin (introduced by Circle and Coinbase) is currently the fastest growing stablecoin ever to be released, thanks to the large size and prominence of its corporate backers. It already has partnerships with a number of recognized crypto institutions and exchanges, such as OKEx, Ledger, Kyber, Trust Wallet and DigiFinex. USDC is also an ERC20 token, meaning it enjoys the speed and security of the Ethereum Network, as well as its tremendous popularity and user base. Within 2 weeks of its launch, USDC climbed into a position in the top 60 of all coins by market cap, making it one of the fastest rising of any coins ever to be released, and by far the fastest rising stablecoin. USD Coin also goes to great lengths to offer transparency and good governance, as its reserves are kept by regulated and licensed financial institutions which are required to regularly report USD reserve holdings, also making such information available upon request.
Huobi USD (HUSD)
Launch Date: 10/23/18
Current Market Cap: (unknown)
Major Exchange Listings: Huobi
HUSD is a bit different from other stablecoins in that it cannot be freely moved outside of the Huobi exchange, but rather acts as an exchange base pairing representative of the 4 stablecoins which Huobi currently accepts (TUSD, USDC, GUSD, PAX). This means that when somebody deposits any of these 4 stablecoins into their Huobi trading account, they will be automatically converted to HUSD, and traded for any number of HUSD coin pairings. When somebody wants to cash out of HUSD, they simply choose the stablecoin they want to cash out into, and the transformation is handled free of fees. This keeps things simple for traders, but you can bet that if a coin fails to maintain its $1 valuation Huobi will most certainly exclude it from their integration with HUSD. It will most certainly be limited by the fact that it can only be used on the Huobi exchange, but the company has plans to open it up for uses outside of trading in the near future.
—
This concludes our review of USD stablecoins, many of which are serious contenders to move in to ground lost by Tether. While we can't be sure there will ever be another multi-billion dollar stablecoin again, many of the newer stablecoins have surely learned from Tether's mistakes, and those that demonstrate ability to live up to their word and guarantees to their customers are poised to become new titans in the world of cryptocurrency.