JPM Coin, QuadrigaCX Loses $190M, WikiLeaks Nails Craig Wright
In this week's edition, we celebrate the crypto market's continued gains as the worst of the bear market that plagued 2018 now appears to finally be over with, take an in-depth look at JPMorgan's evolution of attitude toward bitcoin, discuss why the halted QuadrigaCX exchange is a reminder that backups are important, and review the contentious history of Australian businessman Craig Wright's lonely, unshakeable quest to prove to the world that he is actually Satoshi Nakamoto.
The Coin Clarity Weekly Roundup
Crypto Markets Up for 2nd Week in a Row
It was another bullish week for bitcoin and almost all altcoins, as the price of BTC smashed through the $3800 mark for the first time in over a month. The total market cap of all coins surpassed $130 billion for the first time since January 10th, signaling that perhaps a reversal of market sentiment was in order and renewing trader hopes for another bull run.
Some of the biggest gainers over the last week include Ethereum (ETH) – up 20%, EOS (EOS) – up 19.5%, Bitcoin Cash (BCH) – up 17.5%, and IOTA (MIOTA) – up 10%. All in all, it was a good week for cryptocurrency as trading action had otherwise been largely sideways throughout the beginning of 2019.
JP Morgan to Launch Dollar-Pegged Cryptocurrency
CEO of disgraced financial giant JPMorgan famously called bitcoin a "fraud" in September 2017, right before it shot through the roof and almost reached a staggering $20,000 per coin a few months later. In the year and a half since he made this statement, he has managed to pull a complete 180 degree turn on his initial beliefs. First, he stated that he would fire any of his employees caught trading bitcoin, then admitted that perhaps the blockchain had some uses, then ultimately apologized for his unkind words about bitcoin after its meteoric rise in price. Now, his banking firm – which is the largest bank in the U.S. by total assets – is releasing its own cryptocurrency: a dollar-pegged stablecoin nicknamed "JPM Coin."
"JPM Coin is currently designed for business-to-business money movement flows, and because we are still in a testing phase, we don't have plans to make this available to individuals at this stage. That said, the cost-savings and efficiency benefits would extend to the end customers of our institutional clients." – Jamie Dimon, JPMorgan Chase CEO
Unlike most cryptocurrencies as we know them, JPM Coin is far from decentralized, and will run on a centralized, permissioned blockchain network named Quorum. In order to interact with the blockchain, various levels of permission are required, and all of its users must be pre-approved by JPMorgan. It will primarily be used to speed up internal processes that involve the conversion of international currencies or that otherwise involve lengthy settlement times. In short, JPM Coin is a very specific form of Ripple (XRP) that is unlikely to be traded or tradeable by the public, existing solely in the context of JPMorgan business operations.
Said Umar Farooq, head of JPMorgan's blockchain projects about the new stablecoin, "So anything that currently exists in the world, as that moves onto the blockchain, this would be the payment leg for that transaction. The applications are frankly quite endless; anything where you have a distributed ledger which involves corporations or institutions can use this." JPMorgan is the first major financial institution to formulate and adopt their own blockchain technology into their business practices, perhaps setting a trend in which other major banking operations will follow suit.
On a potentially related note, JPMorgan's mobile app suffered a major outage due to what was likely a DDOS attack the day after their cryptocurrency announcement. As of Monday, all service and areas of operation had been restored.
QuadrigaCX Losses Take Toll on Customers
More information is coming to light about the sudden halt of all trading operations on Canada's largest cryptocurrency exchange, QuadrigaCX. After weeks of not knowing the reason why customer withdrawals were not being processed, it was disclosed that the CEO (and pretty much one man show) of the company, Gerald Cotten, had recently passed away while in India, leaving no information on how to access his laptop which is estimated to contain the private keys and passwords of wallets holding some $190 million worth of coins.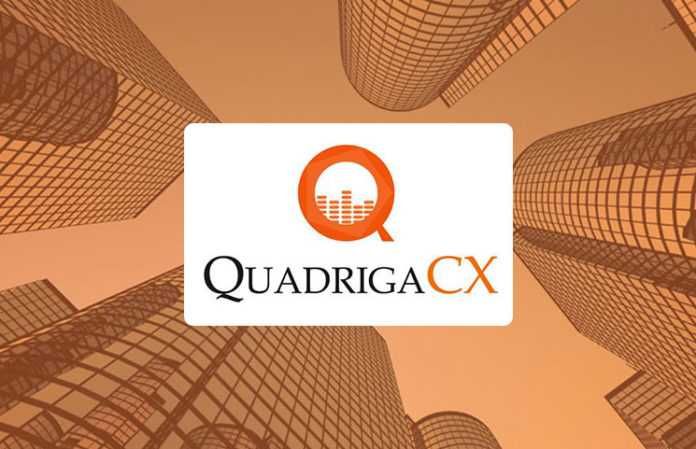 Cotten, age 30, passed away rather suddenly due to complications of Crohn's Disease, without giving his laptop password or any explicit instructions on how to access the funds to any other party. QuadrigaCX has no offices and almost no staff and was entirely dependent on Cotten to process large withdrawal requests via moving funds locked in currently inaccessible cold wallets. The exchange has approximately 115,000 customers, all of which are currently unable to access their coins kept there, leading to a great deal of consternation. Making things worse than they already were, an additional $400,000 in coins have been lost since Cotten's death after 103 BTC were "inadvertently" transferred to a cold storage address of which there is no known way to access.
One trader who suffered devastating losses is Tong Zhou, a former employee of BitTorrent who had unwittingly made the decision to store all of his life savings (some $422,000) in the exchange. Perhaps the worst thing about the incident is Zhou's admission that he wasn't actually interested in trading cryptocurrency but was just using the exchange as a way to convert USD into CAD, which could then be deposited into his Canadian bank account. Within a matter of days, CEO of TRON (TRX), Justin Sun, offered Zhou a position at his company as a means to help the former software engineer reclaim some of his lost funds.
Tong Zhou was an ex-@BitTorrent employee and I am saddened by the news of the loss of his life savings in Quadriga CX's digital EX. I sympathize with his predicament and would like to hereby extend an offer to him to once again return to #BitTorrent. #TRON https://t.co/TFh41DWD77

— Justin Sun (@justinsuntron) February 11, 2019
Not everyone is believing the official story. Kraken CEO Jesse Powell believes there is something amiss about the situation and possibly suggests foul play may be at hand, telling CCN in an interview, "We have thousands of wallet addresses known to belong to QuadrigaCX and are investigating the bizarre and, frankly, unbelievable story of the founder's death and lost keys… I'm not normally calling for subpoenas but if the Royal Canadian Mounted Police are looking into this, contact Kraken."
Several other independent investigators say the story does not pass the "smell test" and that Cotten's death may just be acting as a cover for an exit scam performed by other staff associated with the exchange. In an interview with bitcoin podcast Coinist, Binance CEO Changpeng 'CZ' Zhao stated his belief that "something fishy" was going on with Quadriga, pointing to the peculiar lack of safeguards the company had in place to prevent such a situation from happening.
Also interestingly, Cotten had edited his will just 12 days prior to his death to transfer control of his vast collection of assets and personal wealth into the hands of his newly-wedded wife, which had traveled to India with him for their honeymoon. Among the items stated in the will as part of his estate to be transferred included a sailboat, an airplane, a Lexus and Mini Cooper (two of several other motor vehicles), as well as a $100,000 fund to take care of his two chihuahuas. Though no official charges of wrongdoing have been made, legal experts in Canada have claimed that the way Cotten's wife initially failed to disclose information about her inherited luxury properties to be "atypical and suspicious."
Wikileaks Rebuts Wright's Claims of Being Satoshi Nakamoto
In 2015, Australian business man Craig Wright came to fame in the cryptocurrency world by claiming to be bitcoin's famed creator, Satoshi Nakamoto. Immediately after making the statement, discrepancies started to appear between the claims of Wright and others who were involved with him before or around the time of bitcoin's creation, in 2008-09. By the next year, Wright was largely eschewed by the crypto community, his assertion of being Satoshi completely disregarded by every major industry figure, sans one: bitcoin developer (and Satoshi's unofficial right-hand man), Gavin Andresen.
It was Andresen who Wright had signed a message using keys belonging to Satoshi in front of, and Andresen who verified the message with his own eyes. Even after the keys used by Wright to sign the message had been shown to pre-exist in the bitcoin blockchain (where anybody could have access to them, including Wright), Andresen stuck by his belief that Wright was Satoshi, and continues to do so to this day.
Another figure who still believes Wright is Satoshi is Wright, who re-asserted his claim in a Medium article on February 8th. In the article, which concludes with the words "I was Satoshi," Wright lays out the supposed rationale as to why he (Satoshi) decided to step away from bitcoin, citing the biggest reason as its burgeoning involvement with crime, most notably of which was the first bitcoin-based darknet market Silk Road. Wright explains his contempt for Ross Ulbricht, the imprisoned founder of the market, claiming that bitcoin was never meant to be used for illegal purposes.
"Bitcoin cannot scale as a "home-user" system, and as such is incredibly simply to subvert. I will be releasing such techniques that extend work I completed prior to Bitcoin. Many of the aspects of Bitcoin that were the hardest are not those that people look at and try to understand. Bitcoin was not designed as an anarchist system. It was designed to allow trade and commerce, but in the limits of the law.

Any blockchain is able to be controlled and made to work within the legal frameworks of where it exists. It does not stop government taxing, and it does not bring down banks. It was never designed for such a purpose." – Craig S. Wright
In the Medium article, Wright also lashes out at Wikileaks founder Julian Assange, likening him and Ulbricht to "predators." Staff at Wikileaks must have received word of Wright's jabbing of Assange pretty quickly, because three days later they published a series of links and articles on GitHub outlining all the ways in which Wright had tried to dupe the crypto community and security experts over the years.
Craig S. Wright is a proven serial forger of documents claiming that he is the inventor of Bitcoin. He has been repeatedly caught. This has been independently verified by WikiLeaks at the time of his first claim and subsequently. https://t.co/87wu2Eg7WB pic.twitter.com/v4nG018JQF

— WikiLeaks (@wikileaks) February 12, 2019
Perhaps the most damning was a comparison of two versions of a 2008 blog entry penned by Wright, both archived unknowingly. In the first version (snapshotted 6/2/2014), Wright describes an evening at home. In the second version (snapshotted 10/3/2015), the sentence "I have a cryptocurrency paper coming out soon" was tacked on the to the end, suggesting he had altered the blog entry sometime between June 2014 and October 2015.
Other examples include Wright appearing to submit a draft of the original bitcoin white paper under the name "Project BlackNet" to the Australian government in 2001, which he tweeted on February 10th, that was found to contain edits made by Satoshi Nakamoto to an earlier version of the white paper that Wright apparently did not know existed. In addition to all of the examples outlined by Wikileaks are several examples of Wright's plagiarism of academic papers, which detail his propensity for failing to include references to sources used in his own works.
In spite of the recent credibility-reducing bombshells dropped by Wikileaks and others in recent months, Wright seems undeterred in his mission to prove to the world he is Satoshi Nakamoto, even without being able (or willing) to offer cryptographic proof of such. On February 15th, four he filed a comment with the Commodity Futures Trading Commission (CFTC) again stating that he is Satoshi in a long-winded explanation of why bitcoin is not in itself an exchange and is fully compliant with all existing financial regulations. The rationale behind Wright's continued insistence that he is Satoshi, despite all evidence pointing otherwise, is largely unknown, but it has been speculated that the pressure of keeping Bitcoin SV (BSV) appetizing to investors is driving him to carry on in his mission, however much opposition it meets from the rest of the cryptocurrency community.
Also in the News
In other Craig Wright news, Wright claims that the technological underpinnings of the new "JPM Coin" previously discussed in this article fall under definitions outlined in patents that he had previously filed, cautioning JPMorgan about pursuing their stablecoin and wishing them "a nice life." As of Monday, JPMorgan had not yet responded to Wright's allegations.
A story from The Next Web points out how cryptocurrency and ICOs might not be getting its best representation in terms of the celebrities who have chosen to endorse various crypto-related products, thus far. It claims that, on average, celebrity crypto influencers tend to be "worse" than regular influencers, in that such celebrities frequently have criminal pasts or in general may not be good role models. Among them are Mike Tyson, Paris Hilton, and Steven Seagal.
A Norwegian town that labels itself as an "anarcho-capitalistic smart city" is likely to be the first around the world to actually do away with accepting fiat currency for any types of purchases within its limits. Instead, citizens or travelers will only use cryptocurrency to make purchases of goods and services, as well as to pay bills for locally-provided public services. The fast-developing hamlet of Liberstad, about five hours southwest from capital city Oslo, has the goal of becoming the world's first "private and completely autonomous city," making the most of new technologies in an effort to provide a transformational model for future urban development.