Love to trade crypto currencies? Summer sucks. But Fall is awesome.
Trading is a lifestyle. It's a career that never quits. I know very few fulltime independent traders, but those that I do know are always 'wired' into the markets they trade. I know I am constantly aware of what the markets are doing. My wife has thankfully gotten used (well, mostly used to) to my alerts popping off on my phone, calls from panicky clients, abrupt exits from events, early alarms to hit the London open if I have active positions overnight, and just the general lifestyle that accompanies being a trader. Trading is exciting! For a great many new and old trader, weekends are torture. Christmas and Thanksgiving? Ug. And then there is the doldrums of trading… Summer.
Volume and Participation
Volume represents participation. Volume represents activity. Volume is the fuel that generates price action and the energy needed to keep a market moving. But when a great majority of those participants are out, there is a noticeable decline in the movement of any market. Volume is required to provide honesty and integrity to price action. It is often the most confirming form of analysis available – and one of the only metrics that large funds are unable to hide or manipulate. When we observe a clear trend or range in a market, we want to see slightly above and slightly below average volume participation, when we notice a significant drop off in volume, we often see stagnation in price action and/or frustration in a one direction market.
Low volume time periods are the most dangerous times to trade for new traders – it's where new trading accounts go to die.
To get an understanding of market seasonality and the price behavior of Bitcoin, we need to take a look at the historical volume and price action history.
Bitcoin – Summer 2011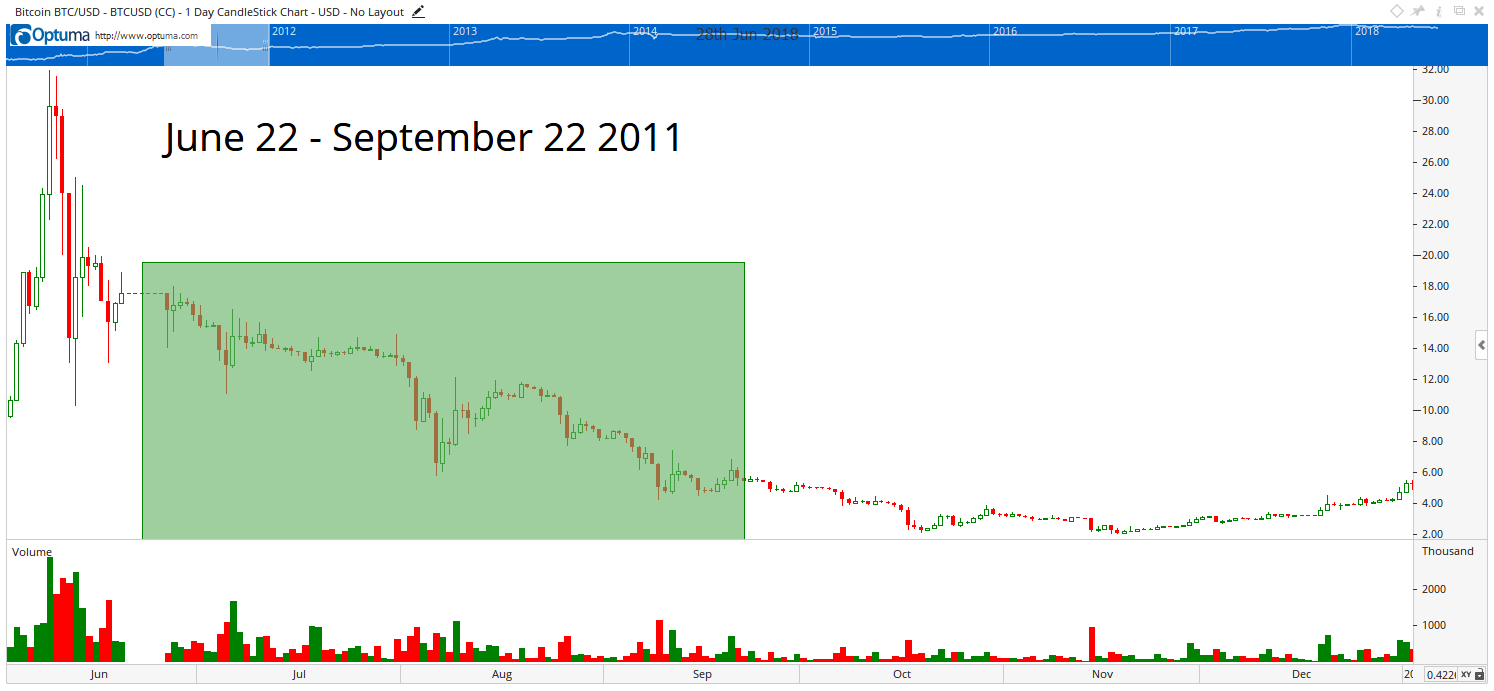 Bitcoin – Summer 2012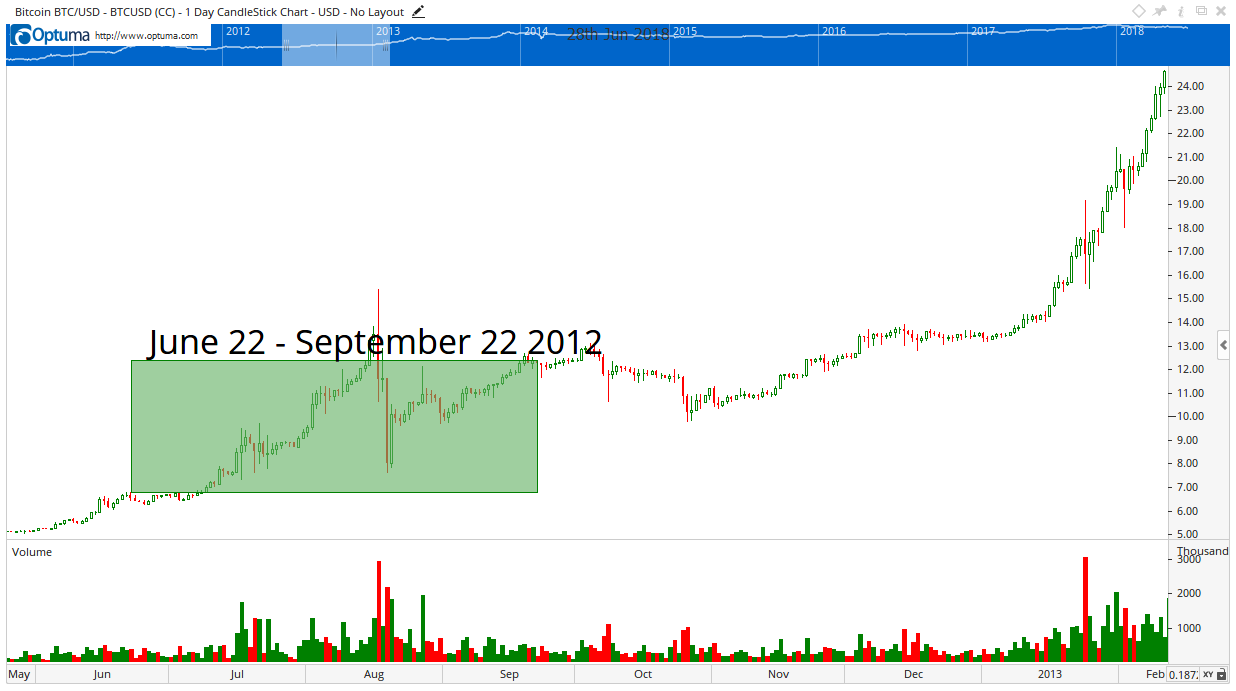 Bitcoin – Summer 2013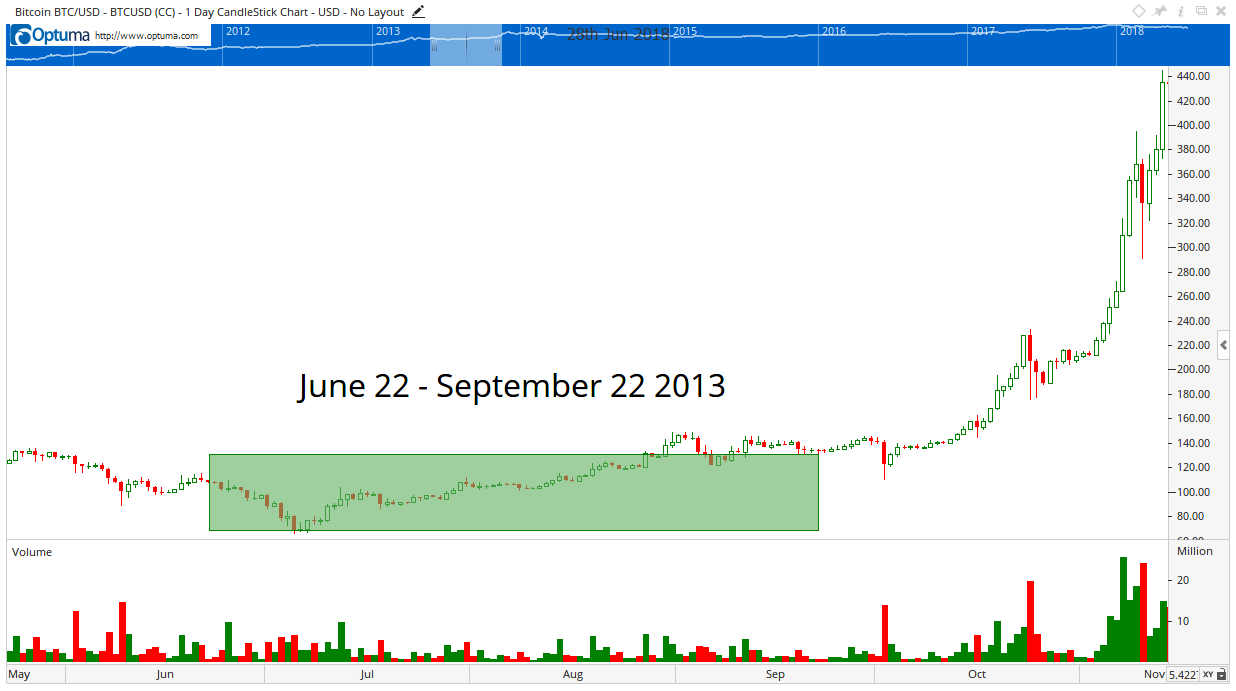 Bitcoin – Summer 2014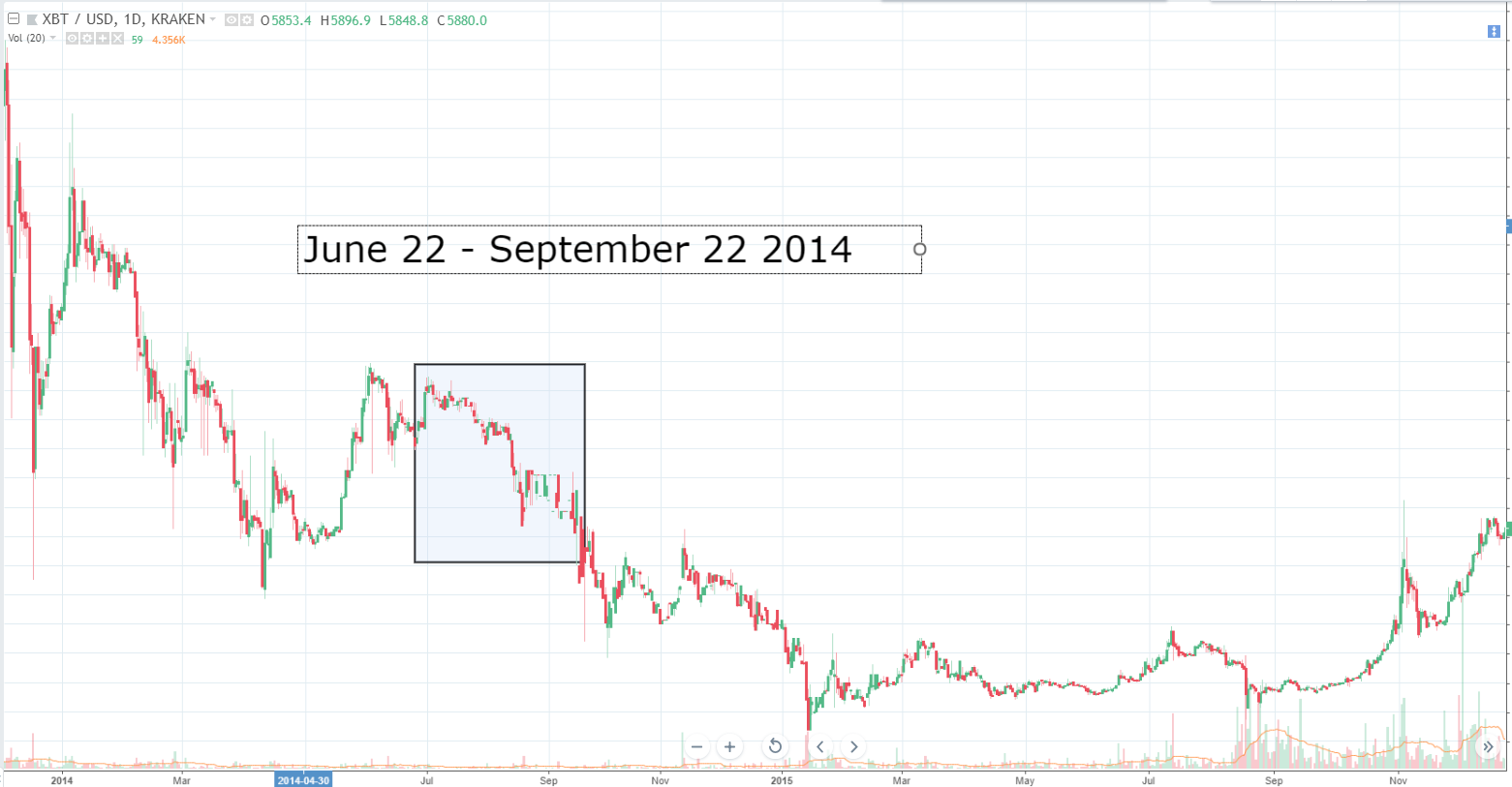 Bitcoin – Summer 2015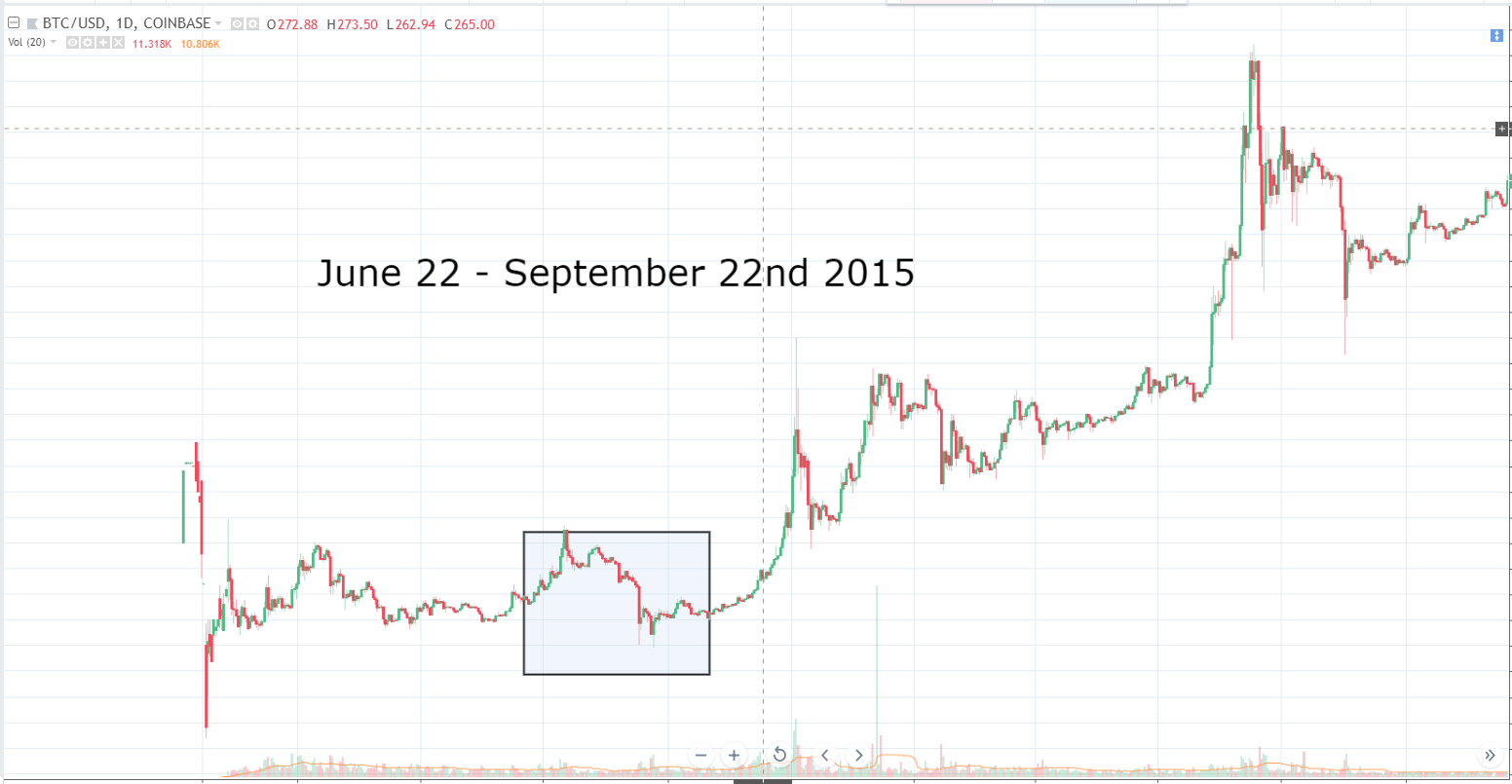 Bitcoin – Summer 2016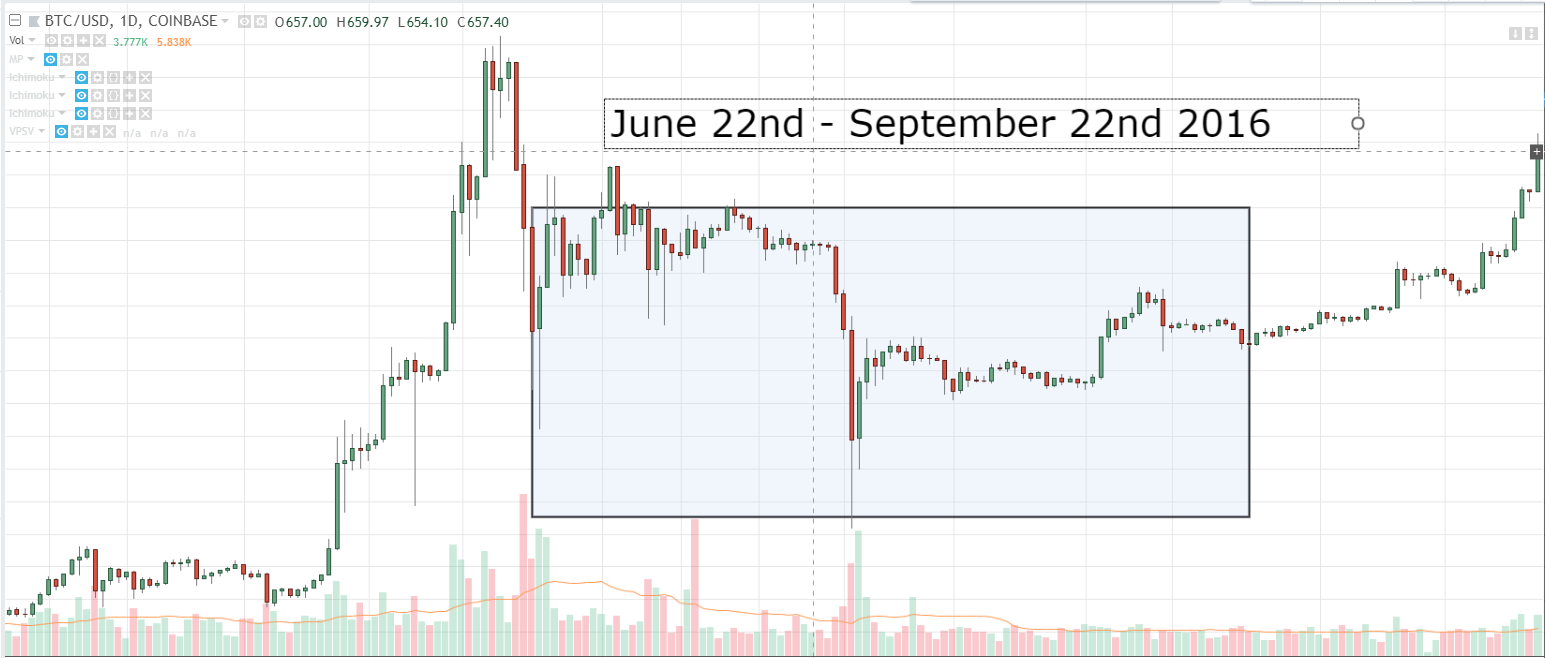 Bitcoin – Summer 2017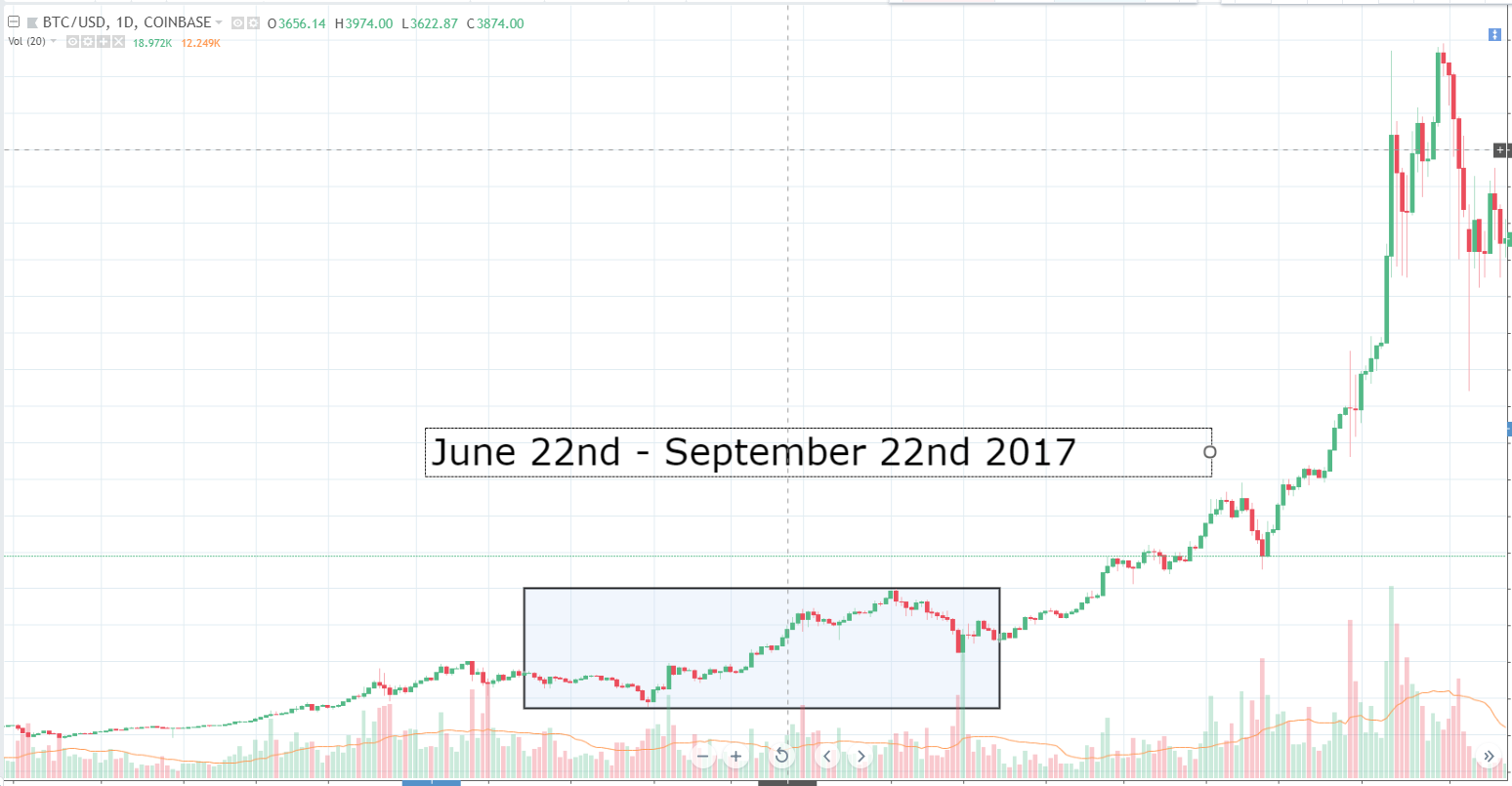 The pattern of Summer
For Bitcoin – and cryptocurrencies in general – Summer sucks for trading. But it's amazing for the long run. Nearly every Fall season has yielded a significant rise in Bitcoin's price. And nearly every Summer season Bitcoin has a flat or down trending market. The more years that follow this pattern, the more consistent they will be over the entire history of Bitcoin. And this isn't just a pattern in cryptocurrencies, it's a pattern in nearly every traded market. In fact, WD Gann talked about the dates of June 22nd – July 7th being the parts of the year that major trends reverse. If any market is in either an up or down trend upon reaching the 22nd of June to the 7th of July, that market generally reverses for at least 90 days.
Summer is where professionals accumulate their positions in preparation for selling into new money in the Fall, so they can sell at an amazing profit and have lots of money in time for Christmas.
If you want to hodl some cryptos, this is the time to buy it.