Best Cryptocurrency to Invest in 2021
This year saw unprecedented volatility with wild swings, uncertainty over whether we are in a bull or a bear market, and some individuals attempting to manipulate prices (*cough* Elon Musk *cough*). Despite the chaos, the general outlook is positive throughout the industry. Many suspect the early summer's downturn is a Wyckoff movement designed to drop the price so that institutions can buy into the market at a discounted price. But despite the mini-crash of June 2021, trading volumes of Bitcoin, Ethereum, Ripple, Bitcoin Cash, and Cardano remained high.
Retail investors are stuffing their wallets with digital currencies while they can afford to. FinTech disruption benefited from the growth of crypto in 2021, with traditional financial institutions struggling to keep up with the rate of change. However, for individual investors hoping for decent gains, 2021 has been a wild ride.
So, what is this year's best cryptocurrency to invest in? Also, where do you get these cryptocurrencies, and is it easy to buy them if you've never bought crypto before? Don't worry, we've got you covered, so keep reading; first with the overviews, and further below, we go into more detail.
Ranking methodology
Diving Deep Into The Winners
Bitcoin (BTC): The King
Do you know why Bitcoin has replaced the Lottery as the get-rich-quick method of dreamers and opportunists? It's because of the number of millionaires it created. Bitcoin alone has over 100,000 wallets worth more than $1 million. If all of the world's lotteries were worth over $1 million, it would take around 60 years to create that many millionaires (and many lottery pots are not over $1m in reality). Instead, Bitcoin did it in about a decade. Could you name any other event or technological innovation that has done more to reduce the wealth divide than Bitcoin?
All you need to look after your Bitcoin is a smartphone and internet access. The barriers to entry are low, as it was designed to solve real global problems. The mission of Bitcoin was to wrestle control away from financial elites and put it in the hands of the common man or woman.
Bitcoin was created by Satoshi Nakamoto (an alias), who published Bitcoin: A Peer-to-Peer Electronic Cash System back in 2008. Satoshi essentially designed a working system for digital currencies, which themselves weren't a new concept, but hadn't worked in practice until Bitcoin came along. By being the first cryptocurrency ever made, it is known as a first-generation blockchain. Everything after that is second or third-generation, and all of those coins are collectively known as Altcoins.
Quick Look
The original blockchain and cryptocurrency (first generation)
The largest market cap of any coin, accounting for about half of the entire crypto-world
Finally recognized by hedge fund managers and analysts for its great potential as a store of wealth due to its deflationary design, despite years of FUD (fear, uncertainty, and doubt)
Created a financial revolution that has taken the world by storm
The design was so innovative and world-changing that the developer had to go to great lengths to keep his identity a secret
The all-time high value reached in April 2013 at over $63,000
Having dropped considerably since then, many are seeing any price lower than $60,000 as a good buy-in point
Available on almost every cryptocurrency exchange in the world, including the best ones:
Bitcoin's Price Changes
When Bitcoin launched, its price was around $0.0008. The all-time high in early 2021 was between $63,000 and $65,000. Wish you bought BTC at the start? You're not alone; we do too. At its peak, BTC's total circulated market capitalization went over $1tn, which, if it were a country, would make it slightly more productive than the Netherlands and somewhat less than Indonesia (Market capitalization vs. GDP is not always the best indicator, though).
In 2020, facing the first pandemic in about a century, people stuck at home suddenly became extra interested in digital currencies, Bitcoin being the golden child. At first, it was bloggers, influencers, and more risk-interested businesspeople who were talking about the merits of Bitcoin and jumping on the hype. On March 19th, 2020, the day the first stay-at-home mandate was announced in the US, 1 BTC cost around $6,200. If you'd held on until the end of 2020, it's grown to be worth $29,000.
In 2021, Bitcoin is highly volatile, presenting an excellent opportunity for day traders but massive risks to long-term personal investors who are increasingly pouring their hard-earned savings into something they might not have a complete understanding of. Bitcoin is inherently a risk, but if you listen to the experts, many of whom predict Bitcoin's price potential to rise to over $300,000, it's still not a bad time to invest.
What's a reasonable price for investors to buy BTC at? We can't say you must do your technical analysis. Is it among the best cryptocurrencies to invest in during 2021 with all of this volatility? Perhaps, but that depends on what strategy you're applying.
Sign up to buy Bitcoin (BTC)
Bitcoin (BTC, or something XBT) is available on the vast majority of cryptocurrencies exchanges. However, some of those companies are a bit less trustworthy than others. So, suppose you're looking for a quality place to buy Bitcoin and do some crypto trading, these are your best choices for liquidity, great settings and flexibility, different markets, fiat currency options, and more:
Ethereum (ETH): Waiting in the Wings
In 1994, in Moscow Oblast, Russia, a young Vitalik Buterin was born. He then moved to Canada as a 6-year-old, where it was clear from the start that he was gifted. Vitalik was treated as such, being placed into special programs at school to leverage his talents. As a result, he was exceptional with numbers, programming and showed an early interest in economics. We are, of course, talking about the child who would later become one of the cryptosphere's defining legends, the Founder of Ethereum.
Buterin saw that the powerful had too much power and that Bitcoin, which he became involved in during 2011, could change the power dynamics on Earth. So he began writing content for a Bitcoin blog, accepting 5 BTC per article. That's hundreds of thousands of dollars in today's money. This experience and funding allowed him to co-found Bitcoin Magazine in 2011, where he became the Head of Content. All of this was going on while he was studying five advanced courses at university.
Buterin dropped out of university in 2013, sold some Bitcoin, and traveled the world to meet some of the key players in the cryptocurrency community propelling his future success. He met people building on the Bitcoin blockchain, places that accept BTC, and developers who had bold visions of the future.
The problem for Vitalik was his realization that Bitcoin's blockchain couldn't achieve all of the things he believed a blockchain network should be able to do. So, he built Ethereum.
So, was Ethereum just another Bitcoin, or did it provide a different investment opportunity? In the beginning, few were quite sure, but eventually, it became clear that Ethereum would allow for a decentralized ecosystem, DeFi, decentralized storage, dApp development, and more. In 2015, they launched a beta, and in 2016, Ethereum came to life. Vitalik's vision was finally actualized.
Quick Look
The second blockchain to be created (second generation), with young developer Vitalik Buterin gaining international recognition for his excellent cryptography design
The DeFi world was originally enabled thanks to Ethereum's dApp-building capabilities, helping to generate another multi-billion-dollar industry
The design of Ethereum is quite different (from BTC), aiming to create a worldwide network of nodes that result in a supercomputer and ledger belonging to the world
NFTs and the digital art world are also backed by Ethereum, increasing its value, utility, and popularity
Available to trade or purchase on:
Ethereum Continues to Grow in Popularity
In 2021, thanks to the rise of DeFi, Ethereum has become worth over $250 billion and given birth to a whole new subsection of cryptocurrency. With sites like Uniswap allowing for decentralized trading, and SushiSwap offering ways to earn interest on your cryptocurrency, essentially, the dApps that were promised are here. Add to that the explosive popularity of NFTs in the early 2021 bull market, and the positives keep stacking up.
Is Ethereum still a good investment for 2021? Because the development is simply not finished. Ethereum 2.0 is coming, and it's going to be a vast improvement on the original network, offering better transaction speed, more passive income opportunities, and a higher rate of transactions, all with lower gas fees. Already, ETH maximalists have staked 6 million ETH to help support the development, worth around $12 billion in fiat currency. As a result, the crypto market will be changed forever.
Sign up to buy Ethereum (ETH)
Ethereum is widely available. However, these are the best exchanges to buy, sell, and trade ETH:
Cardano (ADA): The Promised Progressive Platform?
With Bitcoin as the best (and only), first-generation blockchain, and Ethereum championed as the second-generation blockchains, it's only fair that we present the best of the third-generation blockchains. As it stands, this is Cardano, rivaled closely by the talents of Polkadot and Cosmos.
Quick Look
The largest and most successful third-generation cryptocurrency with prices that grew more than tenfold
To simplify the progress achieved by Cardano and the ADA token, it can be described as a Proof-of-Stake system that operates more efficiently than the systems deployed by BTC and ETH
Cardano also uses Smart Contracts very effectively to track transactions and allows cross-chain behavior so that it can interact with the Bitcoin and Ethereum blockchains
Having a superior technology to their rivals is excellent for the project long-term, but it still requires mass adoption to support the token and blockchain's established presence
In 2021, ADA climbed to become the 4th biggest cryptocurrency by market cap overall, toying for the spot closely with Binance Coin (BNB)
Available on:
Why does Cardano's promise seem so good? It primarily solves the most significant problems of Bitcoin and Ethereum — Bitcoin is too slow, and Ethereum isn't scalable enough. Cardano is both fast and scalable and cheaper to use. It also offers benefits to educational and research facilities, partnering with several world-respected institutes, such as the University of Edinburgh, Free University of Tbilisi, and the University of Wyoming. Sportswear brand New Balance is also using Cardano to track the authenticity of shoes. Most impressively of all, Cardano is the blockchain of choice for the Ethiopian government, which wants to create a database of students and specific industries around the country. It is important to point out that superior technology doesn't always result in mass adoption (just ask Google Glass or Windows 8).
Cardano's Growth and Price
In 2021 alone, the price of the ADA digital currency has grown ten-fold, primarily due to the special news announcements that have been made. As of July, Cardano has 650,000 wallet addresses staking the ADA cryptocurrencies using the PoS algorithm. So despite the price dropping down to $1.02 in June, after a high of $2.41 in May, the long-term outlook for investors is strong. In fact, as an investment opportunity, a low price is a good thing for digital currencies. Buy the dip, as they say.
As of July 2021, ADA is the fifth biggest cryptocurrency overall, just behind Binance Coin (BNB) and Dogecoin (DOGE). Market trends suggest a bright future for ADA.
Sign up to buy Cardano (ADA)
Cardano is widely available on over 100 different cryptocurrency exchanges. Below are some of the best exchanges to use: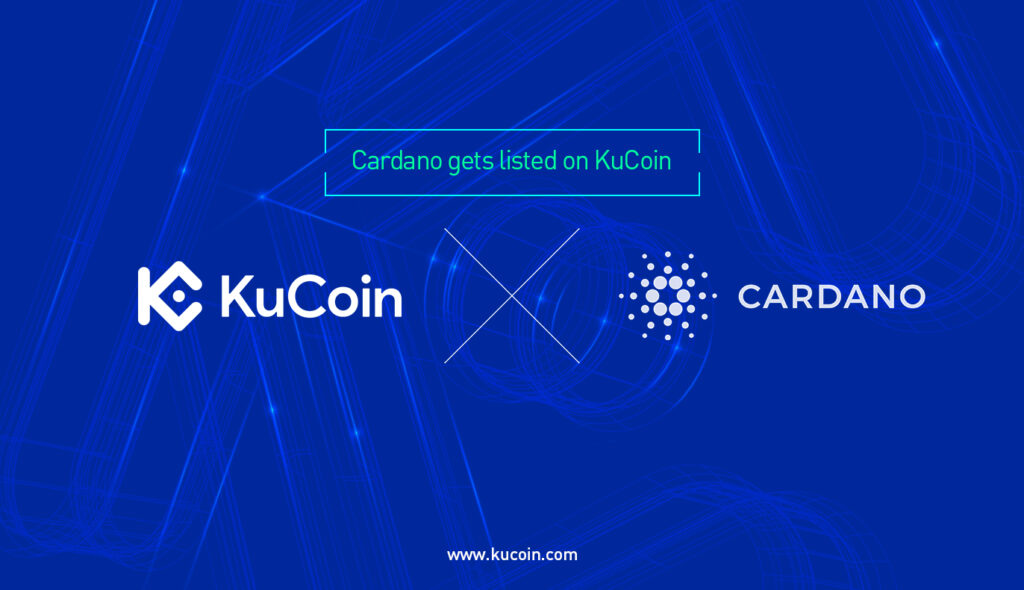 Coin Clarity's Sleeper Pick
Nano (NANO): The Environmental Solution
Now, we could go ahead and recommend some of the big names, the best cryptocurrency projects by market cap, or coins that have the most extensive cult following, but we aren't going to do that. So rather than look at Polkadot, Binance Coin, Ripple, Solana, or Stellar (a narrow second place), any of which could have been our sleeper pick, we're choosing Nano.
The main reason for choosing Nano (NANO) as our sleeper pick is that it solves perhaps the biggest and most current problem with the cryptocurrency world: energy.
Quick Look
Nano gives every user their ledger, flipping the entire industry upside down; now, you are the blockchain
For those who are worried about Bitcoin's disastrous effects on the environment, the entire Nano network can be run on just one wind turbine, that's how effective the design is
Transactions use just 0.000112 kWh of energy, compared to 700+ kWh on the Bitcoin blockchain
Each transaction speed is just 0.2 seconds
The coins are fully circulated so that nobody, especially the development team, can manipulate the price
Transactions are free, now and forever
Available on:
Here are some reasons why Nano could be a top pick for investors despite its small market capitalization:
Each Bitcoin transaction requires over 700 kWh of energy, whereas Nano needs just 0.000112 kWh — this is 6.25 million times more efficient.
Nano has zero fees and will never charge users, whereas Bitcoin fees have been known to go over $50 at peak times.
Nano transactions take 0.2 seconds, whereas BTC takes between 10 and 60 minutes to gain the required confirmation.
Bitcoin has a capped tps of 7, whereas Nano's tps is limited only by hardware and is otherwise uncapped.
Bitcoin mining will increase the number of circulating Bitcoin until 2140, whereas Nano is fully distributed already.
Those who work in the cryptocurrency and blockchain world are overtly aware that Bitcoin is not the be-all-end-all on the technology side. With each innovation, Bitcoin seems more primitive, limited by its own tech, and hindered by an awful environmental impact (it consumes more energy than the whole of Argentina). Most people don't realize that solid alternatives exist. Nano isn't the only one; it's just one of our favorites for how democratic, engaging, and community-driven it is.
So, why hasn't Nano blown up and solved the industry's biggest problems?
Well, imagine all of the Bitcoin and Ethereum miners who are making millions through blockchains. If a rival blockchain came along offering a solution to this energy drain, you'd want to suppress it, too, right? Maximalists and miners hate Nano, which makes it either a brilliant investment or a terrible investment. If you're willing to ride the highs and lows, this could be one of the great coins of the future. If Bitcoin fears it, that gives us some actionable information.
So, how does it work? Well, in simple terms, rather than having an enormous and expensive ledger, as Bitcoin does, Nano gives every user their own ledger, flipping the technology on its head. With Nano, you become the blockchain, allowing the central ledger to be updated in a different way that is more efficient and which uses much less energy. In theory, the entire network could be run on a single wind turbine; that's how energy efficient it is!
NANO Price
NANO started 2021 at a price of just $1.03 before climbing to an impressive high of $13.01 in April. The price has since dropped, reaching a subsequent low of $4.28, though many investors will see this discount as a great time to buy an up-and-coming digital currency.
Sign up to Nano (NANO)?
Investors can find Nano and a range of other cryptocurrencies and coins on the following platforms, which we recommend as some of the best cryptocurrency exchanges on the market.
There we have it! The best digital currencies for investors to seek their teeth into. Best of luck out there!